What We're Up To...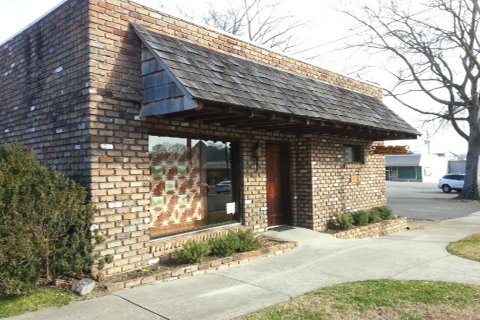 The Dog Days of summer are generally considered as the doldrums period of the year, but this year seems to belie this bit of folklore. Things seem to be busier than ever, and some days seem to be absolutely crazy. Obviously, more folks are getting out and visiting, and we welcome them stopping by.

Over the passage of time (and increased usage of our files), many of our records have become sorted into — for want of a better term — a collection in random order, not to mention upside down and backwards. Thanks to the diligence of one of our volunteers, most of these records have been put back into order. Imagine that! We can now actually lay our hands on a target record without wondering where it might be.

The Museum has been chosen by the Alabama Humanities Alliance to be the first location to host the September 2023 "Crossroads: Change in Rural America" traveling display. This display is sponsored by the Smithsonian Institution. There will be additional details available soon.

We are truly blessed.
–Amy Rhudy, Curator, BCMM
---
Snapshots...

Please Visit and Follow Our Facebook Page
We appreciate your support.
---
Planning a Tour?
The Museum provides guides for touring groups visiting Blount County. Please complete the tour notice form to request a knowledgeable guide.

Whether it's a visit to the covered bridges, Palisades Park, County Caves, or a working farm, we're always pleased to tell about our County.
---
Donate to the Museum
Donations help with the acquisition and publication of family records.
---

Page last updated July 28, 2022.
© The Blount County Historical Society, Inc., 2022.
Notify the museum's about broken links or about adding links.
Best viewed with Internet Explorer®; may be viewed with Firefox®, Opera®, IceDragonTM, and Safari®.
It is better to view PDF files with Adobe Acrobat Reader®.