---
Museum Musings...
Now that masks are no longer required, the number of visitors at the Museum has been increasing. We've enjoyed meeting new visitors, as well as seeing old friends. While it has only been a few months, it has seemed as though it has been two or three years since we have seen them.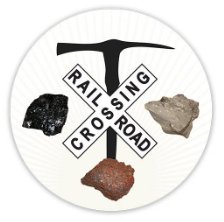 The Historic Birmingham Railway & Locomoive Historical Society has undertaken a project to place signs for the Birmingham Mineral Railroad (Bham–MRR.com). Donor levels tax–deductible) are:
    ____ $10 Sidings and Spurs Level
    ____ $15 Limestone Quarry Level
    ____ $25 Coal Mine Level
    ____ $50 Iron Ore Level
    ____ $75 Blast Furnace Pig Iron Level
    ____ $100 or $______ Sign sponsorship of $100 or more is listed on the Bham–MPR.com website.

Donations may be sent to the Historic Birmingham Mineral Railroad Signs Project
   c/o James Lowery
   3402 Altamont Road South
   Birmingham, AL 35205
   JLowery2@gmail.com
   Home (205) 252-5337emsp;Cell (205) 908-0179Bham-MRR.com

Donors are requested to make checks payable to the Mid–South Chapter of the R&LHS, with a designation that the donation is for the "BMRR Signs Project."
---
Honor Flight 2020...
The Honor Flight is now scheduled to depart October 19th. Details about the departure point and time will be posted when known here and on our FaceBook® page as they become available.

As part of the activities prior to the flight, there will be a dinner (coat& tie) at Lester Memorial Church on Saturday,October 2, 2021 (4:00pm – 7:00pm). A photography crew will be set–up for a group photograph at 4:00pm.


New Book Available
The Clay Community Back Then, published by the Clay Historical Society, is now available for $20.00 at the Blount County Memorial Museum.
---
Visit Our Facebook Page
We have an active group of FaceBook® followers, and we invite everyone to drop in from time to time. It's a source of additional information about the early Blount County, as well of the County's history and heritage.

---
Planning a Tour?
The Museum provides guides for touring groups visiting Blount County. Please complete the tour notice form to request a knowledgeable guide.

Whether it's a visit to the covered bridges, Palisades Park, County Caves, or a working farm, we're always pleased to tell about our County.
---
Tips for Family Researchers
---
Donate to the Museum
Donations help with the acquisition and publication of family records.
---
---

Page last updated June 16, 2021.
© The Blount County Historical Society, Inc., 2021.
Notify the museum's about broken links or about adding links.
Best viewed with Internet Explorer®; may be viewed with Firefox®, Opera®, IceDragonTM, and Safari®.
It is better to view PDF files with Adobe Acrobat Reader®.