What We're Up To...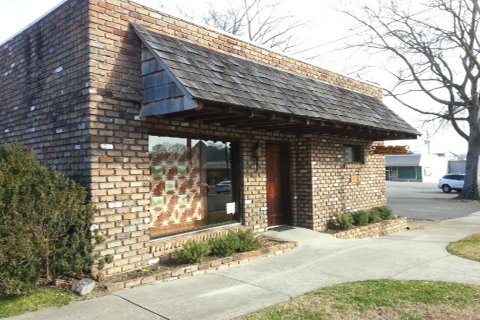 It was wishful thinking, but we had expected things here at the Museum to slow down as summer approached. The old adage, "Man plans, the Gods laugh!" certainly applies. We're in the midst of organizing a big yard sale to benefit the nascent Verterans Park. It will be adjacent to Palisades Park, and it is quite an undertaking. The sale is June 17 - 18, 2022 at the Agri-Business Center.

We welcomed the Blount County Amateur Radio Club, which held its first meeting here May 10th. We look forward to their presence here. We have been very fortunate – the more we help others, the more help we get in return.

The Museum has been chosen by the Alabama Humanities Alliance to be the first location to host the September 2023 "Crossroads: Change in Rural America" traveling display. This display is sponsored by the Smithsonian Institution. There will be additional details available soon.

The Arts Center for the Community Arts Council of Blount County will be having a ribbon cutting on June 9 at 10 a.m. Also, the summer meeting of the Blount County Historical Society is looming over the horizon. It will be at 2:00pm, Sunday July 24th in the Museum. Mark your calendars.

We are truly blessed.
–Amy Rhudy, Curator, BCCM
---
Snapshots...

Please Visit and Follow Our Facebook Page
We appreciate your support.
---
Planning a Tour?
The Museum provides guides for touring groups visiting Blount County. Please complete the tour notice form to request a knowledgeable guide.

Whether it's a visit to the covered bridges, Palisades Park, County Caves, or a working farm, we're always pleased to tell about our County.
---
Donate to the Museum
Donations help with the acquisition and publication of family records.
---

Page last updated June 1, 2022.
© The Blount County Historical Society, Inc., 2022.
Notify the museum's about broken links or about adding links.
Best viewed with Internet Explorer®; may be viewed with Firefox®, Opera®, IceDragonTM, and Safari®.
It is better to view PDF files with Adobe Acrobat Reader®.