Musings...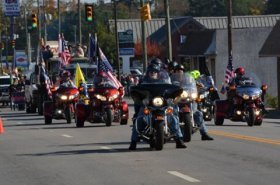 The Veterans Day parade, November 5th was quite a success. There were over one hundred entries this year, and the weather cooperated very nicely. Our community is fortunate to have both our veterans and those who support them honor all who have served our country.

There will not be a Veterans dinner this year, but if all goes well, there will be one next year. However, Lester United Methodist Church honored our Blount County veterans with the Oneonta High School choir presenting a medley of songs. The DAR ladies of the church provided a large display of treats for everyone's enjoyment.

The quarterly meeting of the Blount County Historical Society was Sunday, October 23rd. The subject of the program was blown molds and their history. Kati Murphree was the speaker. Kati, her husband Wiley and daughter Piper are Blount County residents. She drives a school bus, plays hand bells at her church, and works on consignments for local women. Currently, she has a collection of 50 molds which she displays at Christmas, Easter and Halloween.

Next year is shaping up to be both exciting and challenging. First, the Museum expects to be in larger quarters, and do we ever need more room! We do not have a firm schedule yet, but the &guestedmated"& target is next summer.Next Fall, we will have one of the Smithsonian Museum's traveling displays. While it is "mostly complete", there wil be considerable material for which the Museum is charged with providing. Formal calls for more volunteers will occur as we learn more about what is required.

Just a reminder — it's time to renew BCHS dues for the coming new year. Also, there are still a few volumes of the Blount County Heritage Book. The price has been reduced to $65.00 (plus shipping and handling).

We are truly blessed!
–Amy Rhudy, Curator, BCMM
---
Quilts of Valor...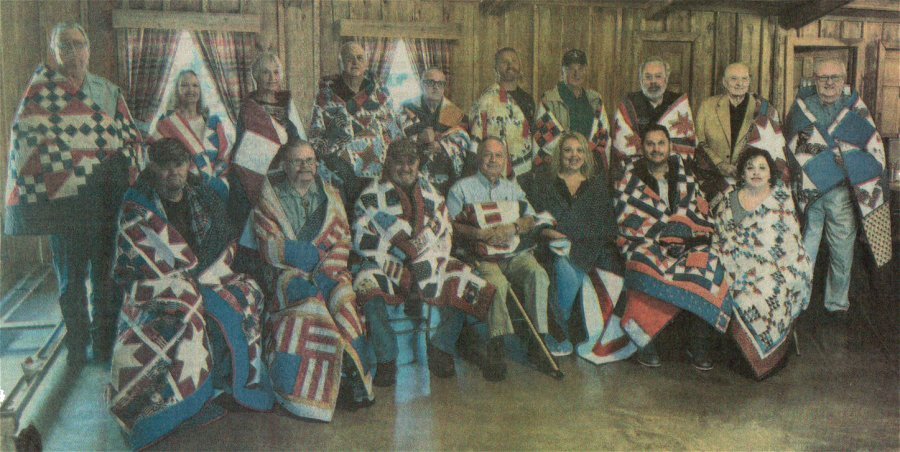 ---
Snapshots...
---
Page last updated November 10, 2022.
© The Blount County Historical Society, Inc., 2022.
Notify the museum's about broken links or about adding links.
Best viewed with Edge®; may be viewed with Firefox®, Opera®, IceDragonTM, and Safari®.
It is better to view PDF files with Adobe Acrobat Reader®.